How to connect to your Facebook & Instagram page
Important note: Facebook has started to migrate existing Facebook Pages to the new Meta Business Suite. All new Facebook Pages are now using the new Meta Business Suite. To be able to connect Adline to your Facebook page, you must now also set up a Business Manager account and connect your Page to your Business Manager account.
From here, you can accept the partner request inside Business Manager > Business Settings > Requests.
Here's a step-by-step guide:
Step 1) Create a Facebook Ad to get the connection option.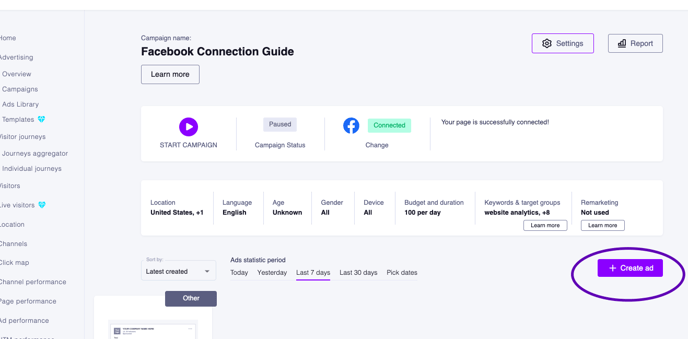 Step 2) Click "Connect to Facebook" in your Campaign settings.
Let the Adline App connect to your Facebook Profile to get access to your pages.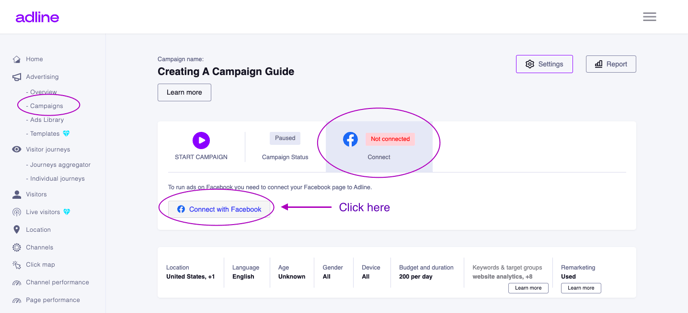 Step 3) You will then be redirected to Facebook.com. Accept the Adline Application and click OK.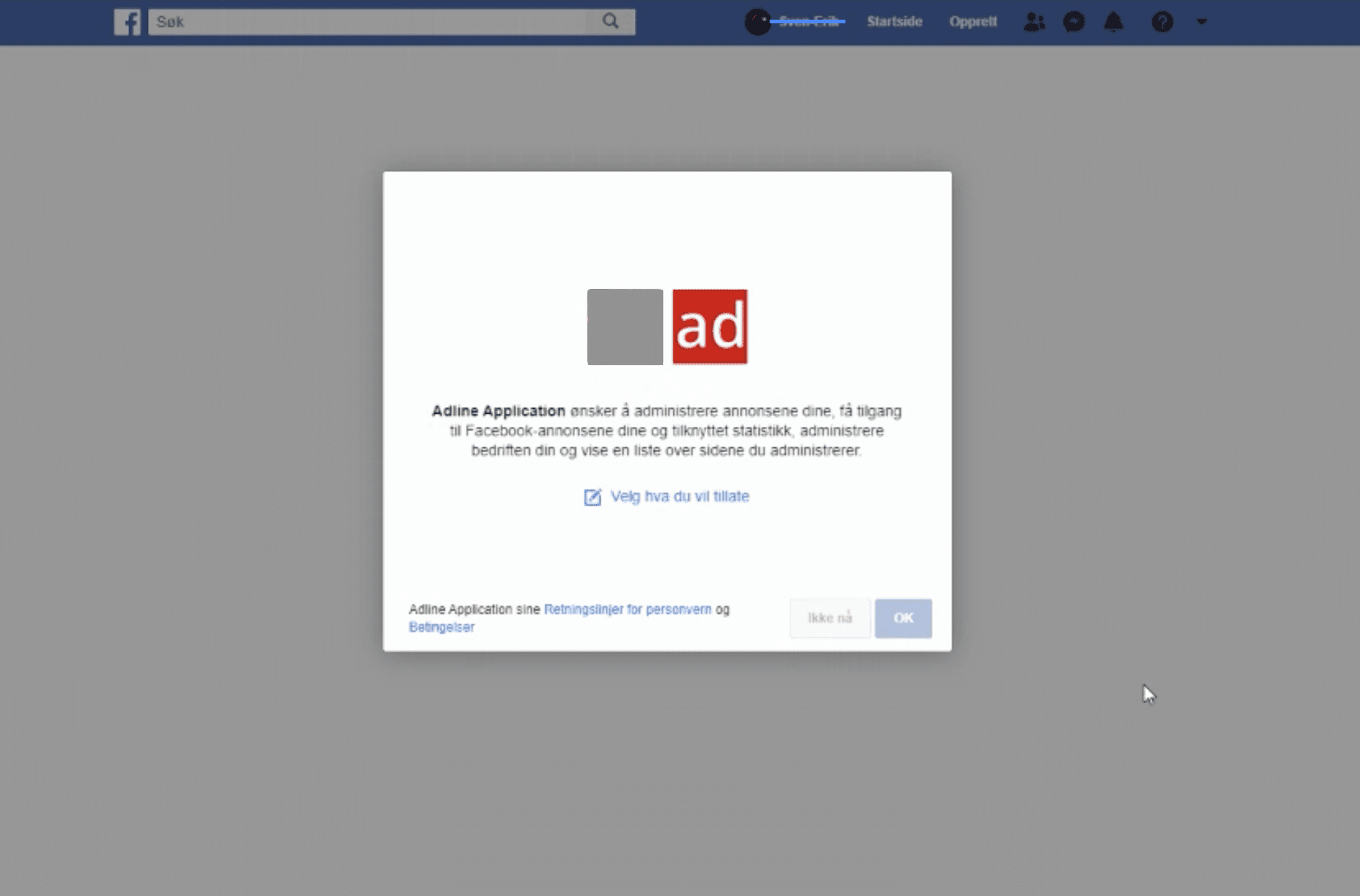 Step 4) Go back to Adline and click the "Connect to Facebook" again.
This time, you'll see a popup with all the Facebook pages you manage.
Step 5) Select your page and click "Choose page".
Adline will now send a request to your Page.
Important: This request is now found inside your Business Manager account.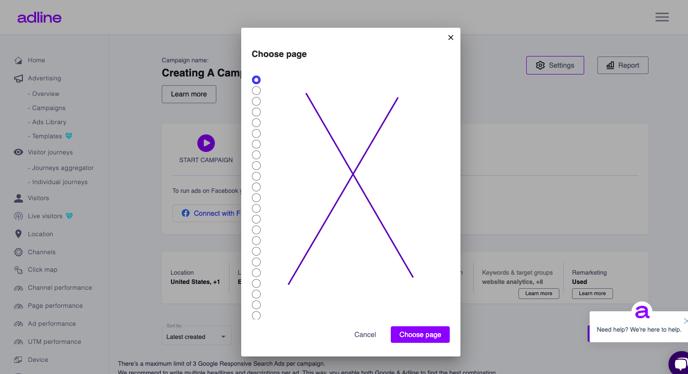 The connection now goes to "Pending", as in this screenshot…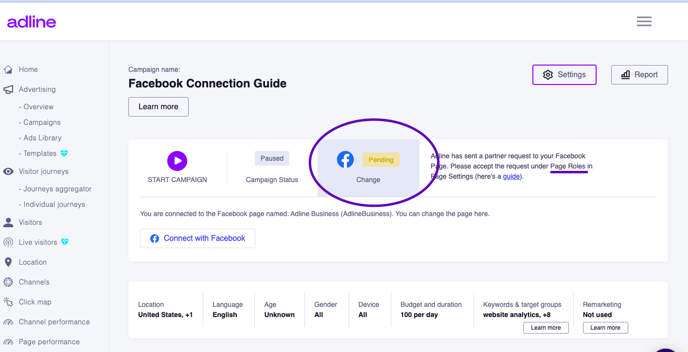 Step 6) Go to your Business Manager account (which can be found here)

Step 7) Click on "Business Settings" bottom-left corner to be redirected to all settings.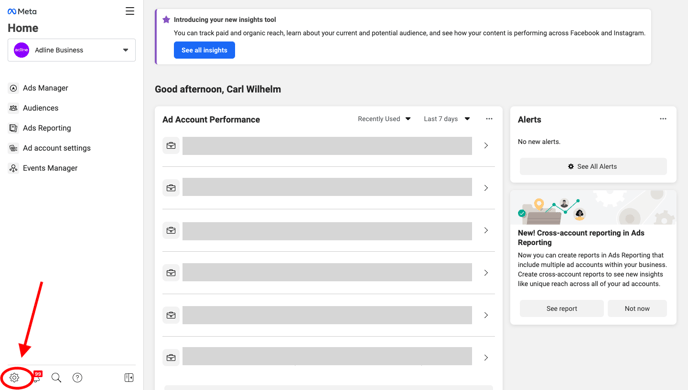 Step 8) Find the "Requests" section in the left-hand sidebar.
You should've received the Adline partner request inside the "Received" section. Approve and you're done.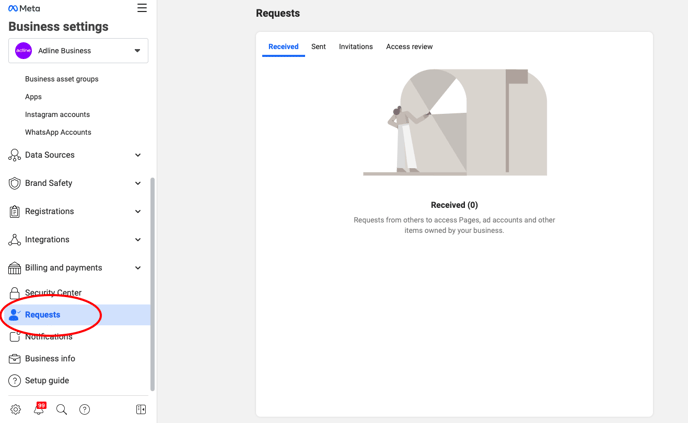 When you've received the request, it looks like this: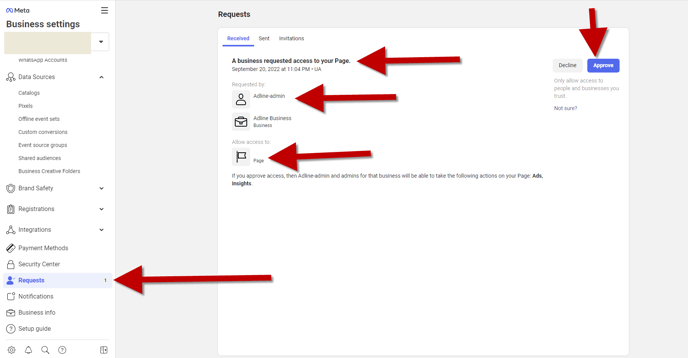 Step 9) Go back to Adline and start the campaign
P.S: Try start the campaign now. Sometimes you need to refresh or try selecting the page again and you should be ready to go!
Do you still have the normal Facebook Page?
Here's how to accept the partner request if you still have the old Facebook Page (PS: You need to be Page Admin):
Go to your Facebook Page on Facebook.com.
Go to Page Settings in the left-hand menu.
Scroll down to the "Page Roles" section.
You should now see the request from Adline.
Accept the Pending Partner Request. Done.
Schedule a 1-on-1 support call.
If you still have questions or troubles, please schedule a call with us at Adline Booking or send us an email at support@adline.com. You can also chat with us on the Live Chat.