Using WordPress? Here's a guide on how to install the Adline tracking script on WordPress.
Step 1) Select WordPress in the tab below.
Note: This window is visible only in the sign-up flow. After that, you can find the script in your Company & Profile section.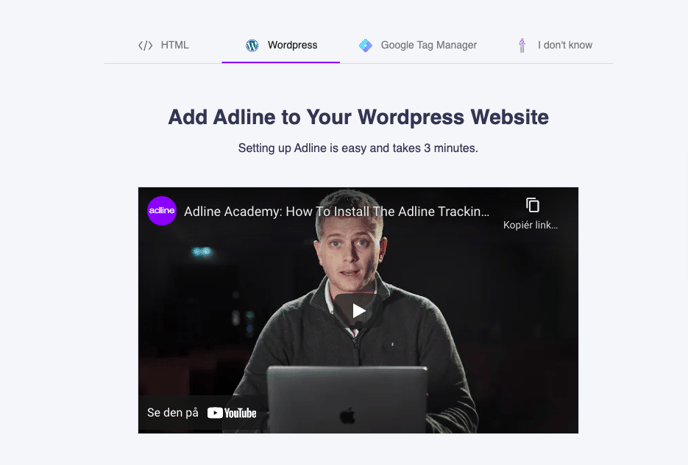 Step 2) Copy the code below. Basically, it's the same as the HTML code.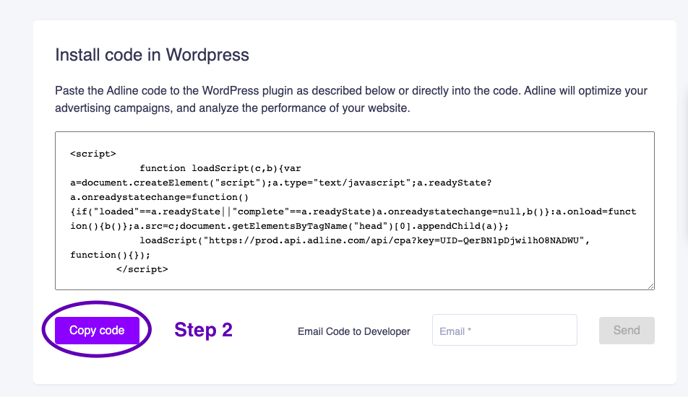 Step 3) Log in to your WordPress account.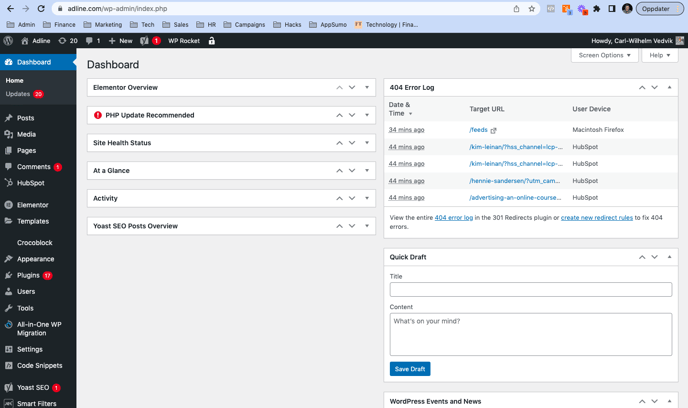 Step 4) Go to Plugins > Add New.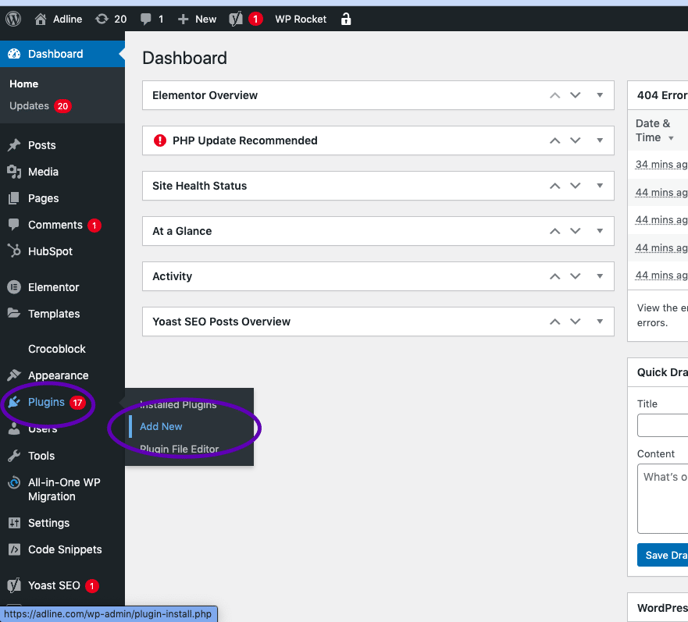 Step 5) Search for the plugin WP Code, click Install Now and then Activate.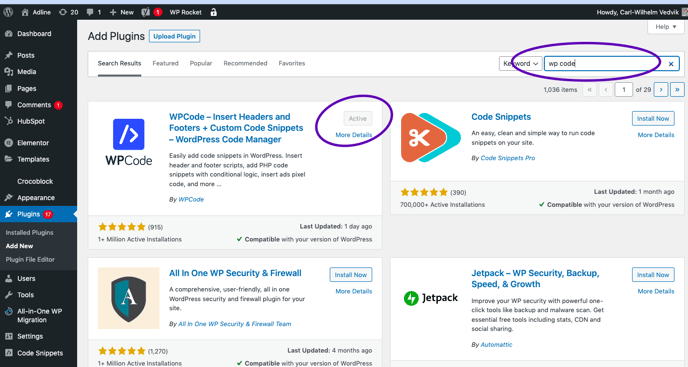 Step 6) Go to "Code Snippets" and "Header & Footer.
Step 7) Paste the tracking script inside the Header section and click Save, as in the screenshot below.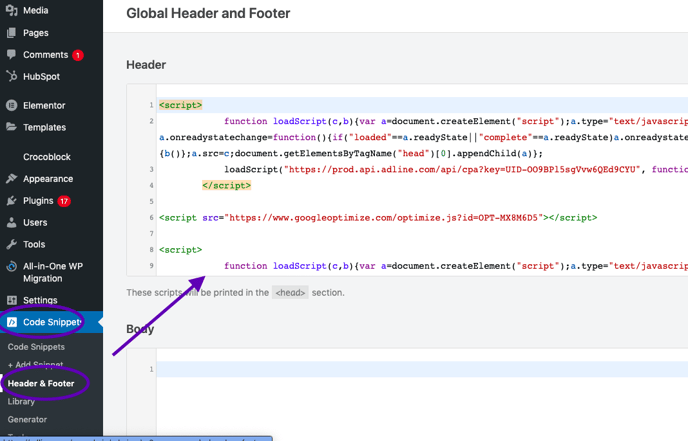 Step 8) Go back to Adline and click "Test Connection".
Note: Adline will now check if the tracking script is finding any activity on your website. You will be redirected to your website. The process will go faster if you click around on the website.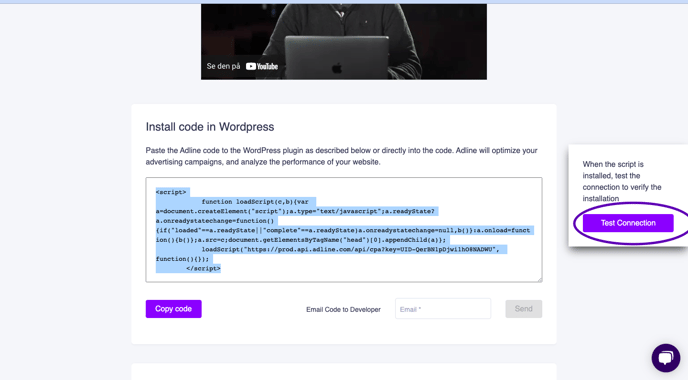 Step 9) Check if the script is firing and is successful!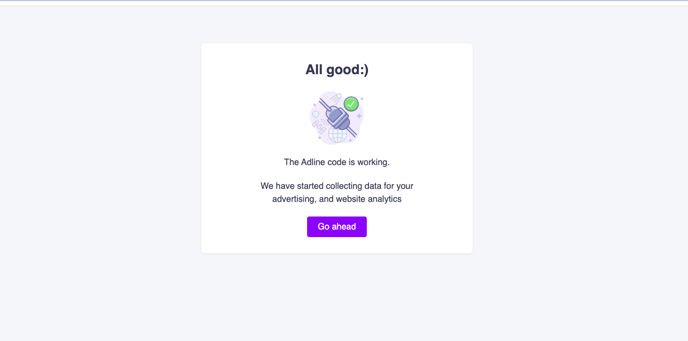 Congratulations! You're done!