1. Locate the header code for your website:
Go to your website's code and find the header of your website.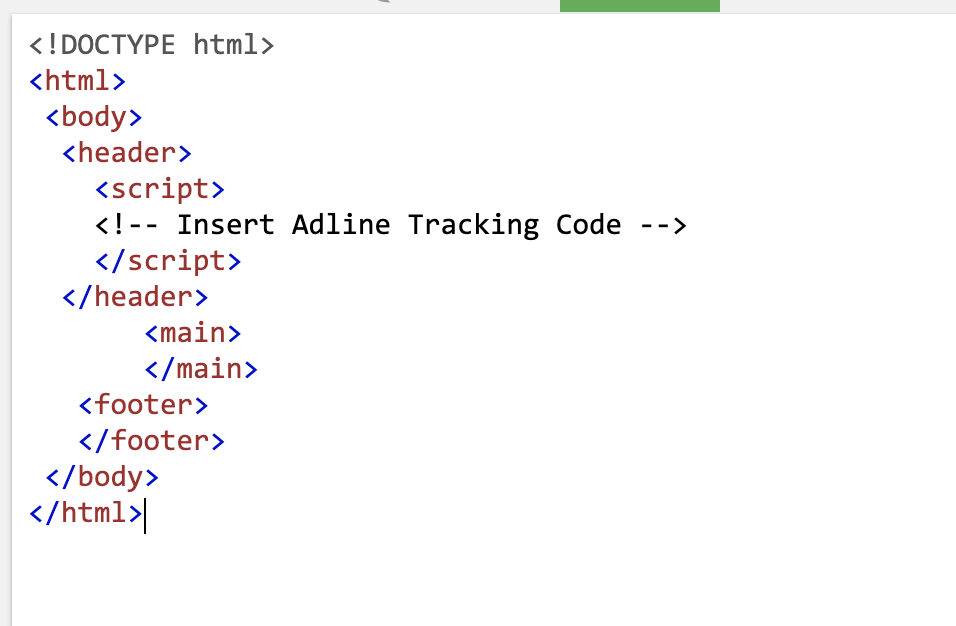 2. Copy the entire tracking code and paste it in the global header.
Paste the code in the global header section, just above the closing </head> tag.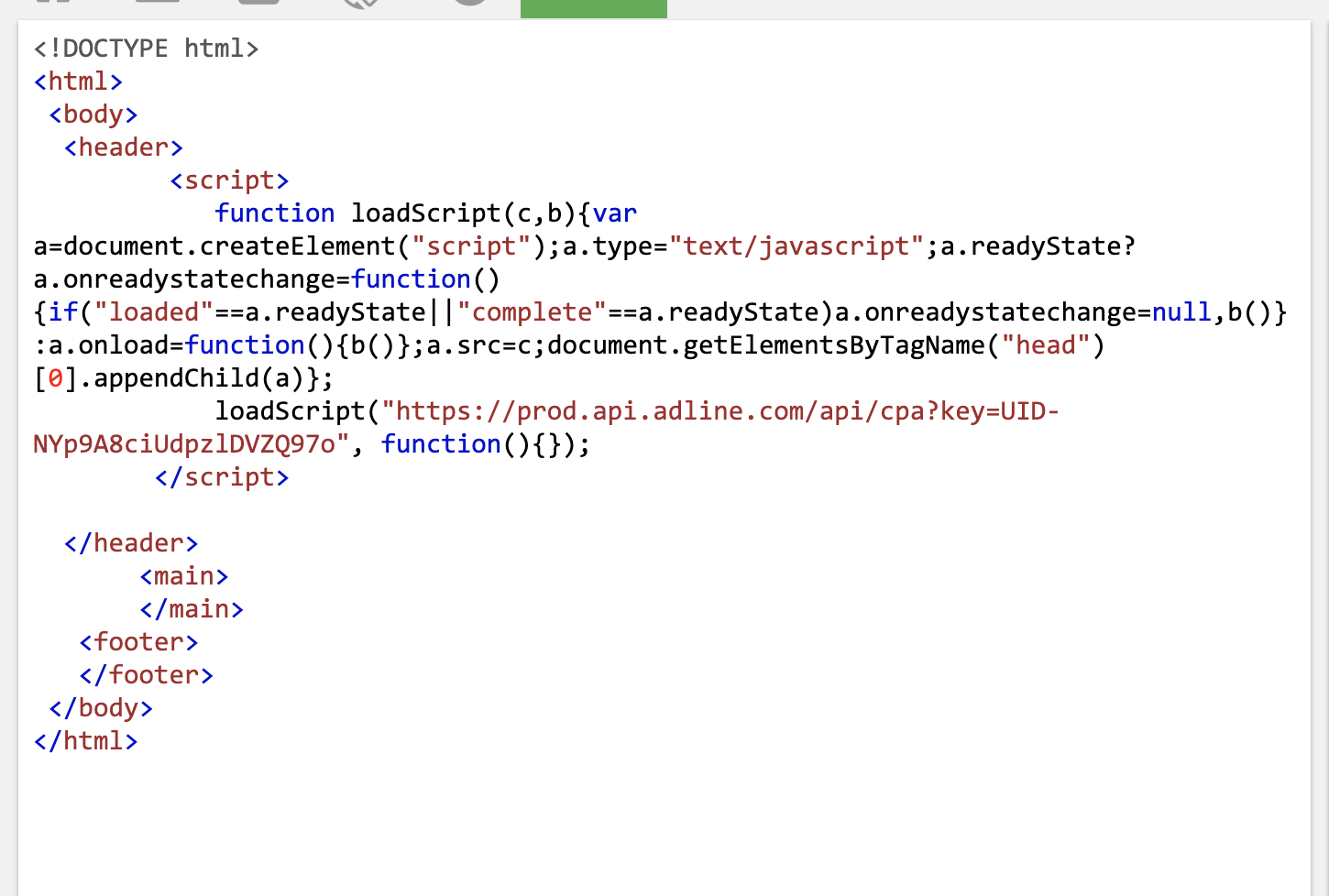 3. Check that your code is working correctly.
After you place the tracking code on your website, navigate back to Adline and click Test Connection. This will prompt our Adline bot to search for your script and see if it fires correctly.
No results found