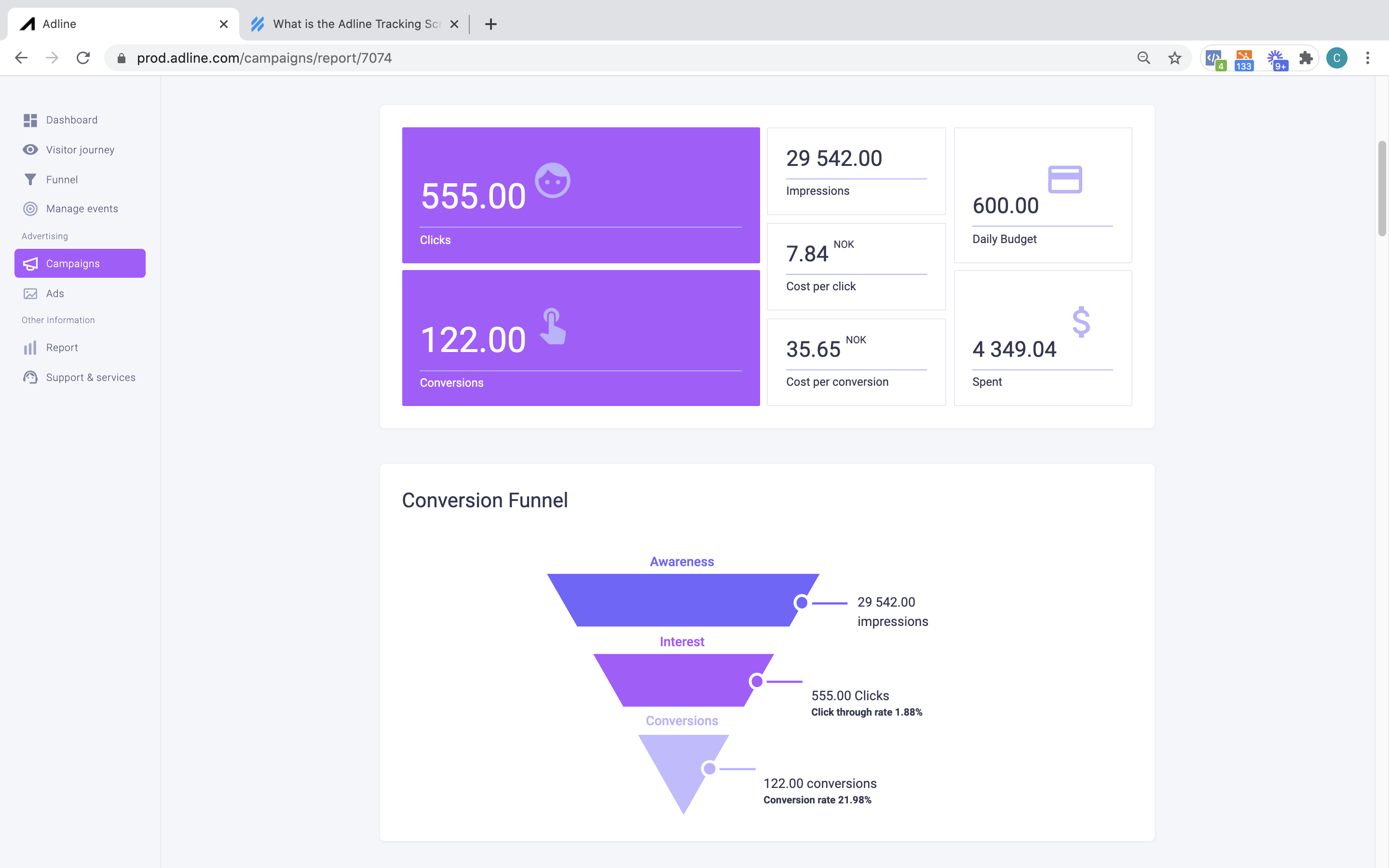 To get started with Adline, you first need to install the tracking code. The Adline Script is a JavaScript code that you need to place in the header of all your pages. The Adline Script is like nutrition for our algorithms – it's how we can make intelligent decisions and optimize your marketing better. Adline will start to collect big data from the first day you install the script. This will give you valuable insight into your user journey, channel performance, and how to best reach your target audience.
The Adline Script is uniquely generated when you create an Adline account. If you manage multiple (related) websites, you can install the script across all the websites. But if you have different brands, we highly recommend that you create additional Adline accounts.
The Adline CPA Tracking Helps You:
What data does Adline collect and how do we use that data to your advantage? Learn more about the tracking specifications here:
Enable multi-channel attribution models to your advertising campaigns and analyze the entire user journey.
Track and analyze user journey paths to understand how your channels work together and influencing users' behavior.
Make automatic budgeting optimizations cross-channel.
Cost Per Action: Tracking Click Events and Page Visits.
Web Statistics: Visitors, Page Views, Time on Page, Bounce Rate.
Remarketing data: The script combines both Facebook & Google Pixels into one – allowing you to do multi-channel remarketing.
No results found